A couple of days ago, my sister was telling that she had read on the Internet that Playboy had been retouching a model a little too much, removing her belly button. I've done a little search and sure enough, the image was found rather quickly.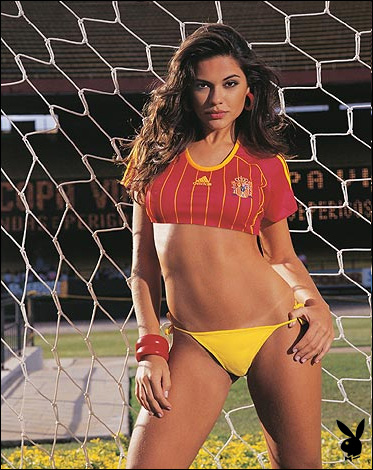 The mistake went unnoticed, and the magazine sold 605,000 copies that month… lots of readers got pissed off when they realized they were wasting money on fake pictures.
That is however, what the Internet wants you to believe. Some people are thinking a bit further, and even analyse the image, showing that the image was originally digital and not edited by Playboy. It's fake. The image, the blame, the story. Again. Second time in two weeks I didn't follow my own advice I tell to others: do not believe whatever you read, especially not whatever is on the Internet.
My sister told me. And then I found it on the Internet. So I just didn't even think about whether it could be wrong.
The longer I think about the story, the more I realize how stupid I've been believing it. It just starts with how they didn't even notice the belly button was removed. Or how they could could even remove it by accident in the first place! And the readers, the readers! Pissed off because they noticed the images were Photoshopped. Of course they are Photoshopped! I don't think you can find any magazine in the world in which the images aren't retouched! Especially not in magazines like Playboy! And the clues just keep coming. This is just a plain, ordinary hoax. Damn.
The original image is here (small, but large enough to see the belly button). The photo was published in VIP Magazine, June 2006.
Luckily, I can comfort myself with the fact that I at least do some research before blogging something. Suppose I would have copied the text just like the other blogs and make this another ordinary blog copying erroneous information. Then I really would have a reason to be ashamed… And while searching, reading, browsing, you might reach a question like: what's wrong in the picture below (click to enlarge)?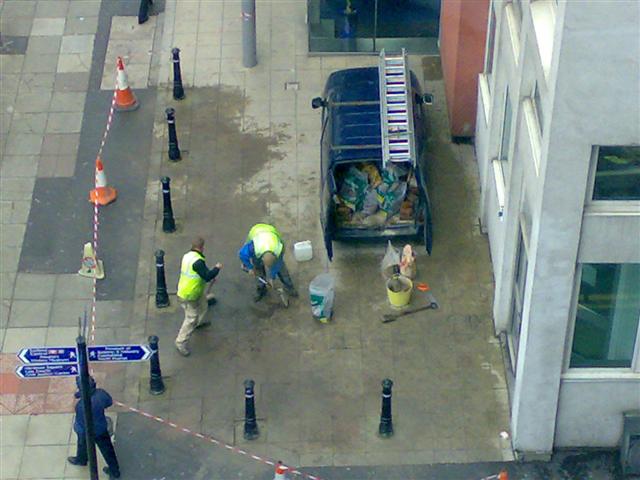 Any idea?